What is the CELLSEARCH® System?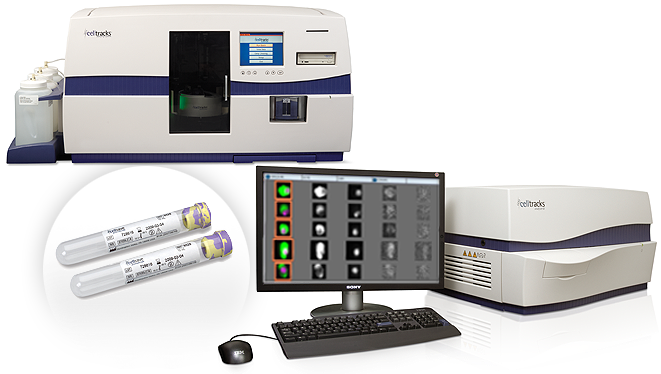 The CELLSEARCH® System is the first and only clinically validated, FDA-cleared system for identification, isolation, and enumeration of circulating tumor cells (CTCs) from a simple blood test.
Detects and enumerates CTCs of epithelial origin (CD45-, EpCAM+, and cytokeratins 8, 18+, and/or 19+) from a 7.5-mL blood sample with a high level of sensitivity and specificity.1
Provides rapid, precise, and reproducible analysis of CTCs with a simple 3-step process: sample collection, sample preparation, and sample analysis using unique immunomagnetic and fluorescence imaging technology.
Components of the CELLSEARCH® System include:
Learn more about how the CELLSEARCH® System works.
For customer support, call 1-877-837-4339 and press option 2.
Reference:
CELLSEARCH® Circulating Tumor Cell Kit (Epithelial) Instructions for Use.