What is the CELLSEARCH® System?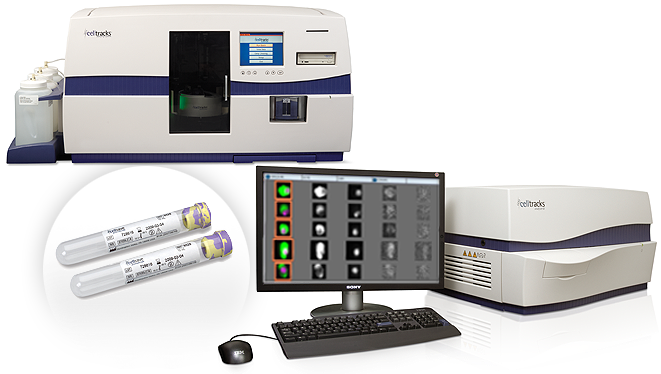 The CELLSEARCH® System is the result of a commitment to innovation that began in 1999 and led to the first standardized, FDA-cleared, semi-automatic system that can capture and quantify circulating tumor cells from a 7.5-mL blood sample with a high level of sensitivity and specificity.1 Components of the system include:
Proprietary CellSave Preservative Tubes
Capture and staining reagents
Automated sample preparation and image analysis systems
Circulating tumor cell control
For information about obtaining a CELLSEARCH® System for your institution, call
1-877-837-4339 and press option 2.
Review clinical studies and real case studies showing the role of CTC testing in patient treatment
Learn more about the CELLSEARCH® System
References
CELLSEARCH® Circulating Tumor Cell Kit (Epithelial) Instructions for Use. Janssen Diagnostics, LLC.